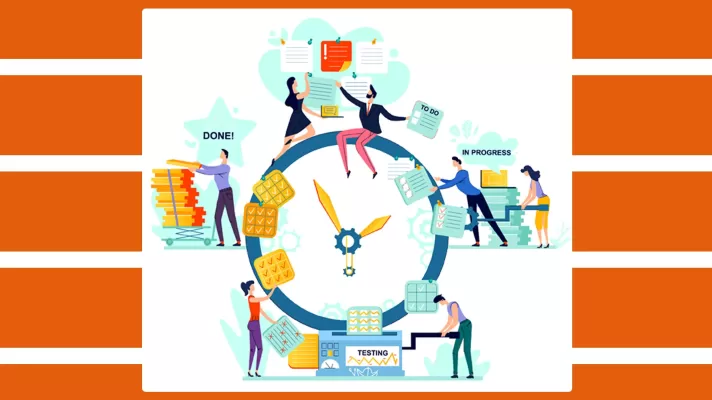 Outsourcing has become a common strategy for businesses looking to streamline their operations and maximize efficiency. I
Introduction
Outsourcing has become a common strategy for businesses looking to streamline their operations and maximize efficiency. In the realm of marketing, several key services are frequently outsourced to specialized professionals or agencies. These partnerships enable companies to tap into specialized expertise while focusing on their core strengths.
In this article, we'll explore five of the most commonly outsourced marketing services that have proven to be game-changers for businesses seeking a competitive edge. Companies often outsource marketing services to individuals or specialized firms to save time and money. Hiring an agency allows them to leverage expertise in areas where their current team may be lacking or non-existent.
Content Creation
Creating content is crucial for establishing a strong online presence. In today's digital age, consumers often research a company online before making any in-person interactions. Hence, your website and social media platforms serve as the initial touchpoints with potential customers, and the first impression is paramount.
The quality of your content directly reflects the perceived quality of your product or service, making it essential to convey the right message. Content can take various forms, such as blog posts, eBooks, infographics, videos, or any other type, and serves as a trust-building tool to position your business as a trusted source of information for potential customers.
Strategy and Planning
In any marketing campaign, the initial steps involve strategy and planning. Strategic planning is a method that assists in defining business goals and objectives, allocating resources, understanding the market, and identifying potential customers. The objective of digital marketing strategies is to effectively connect with your intended audience by delivering pertinent information related to their requirements or interests.
This approach empowers them to make informed decisions when considering your products or services, differentiating you from competitors offering similar offerings at competitive prices.
Email Marketing
Email marketing constitutes a crucial element of any marketing strategy, serving as an effective means to connect with both existing and prospective customers. It plays a pivotal role in the expansion of online businesses, promoting their products and services.
In recent times, email marketing's significance has heightened due to the growing trend of individuals accessing their emails via mobile devices rather than desktop computers. Consequently, selecting an email service provider equipped with responsive design templates is imperative to ensure that your email content maintains its visual appeal whether viewed on a smartphone or tablet device.
Marketing Operations
Marketing operations is another frequently outsourced marketing service, encompassing tasks such as:
Marketing automation and CRM (customer relationship management)
Lead nurturing and analytics
Social media management and content marketing
Digital marketing, also known as online advertising, utilizes the Internet, mobile phones, and electronic devices to disseminate promotional messages to consumers.
This field has experienced significant growth in recent years, driven by the increased accessibility of affordable technology for both consumers and businesses.
Market Research
Market research plays a pivotal role in understanding customer needs, gauging competition, and refining messaging strategies. Effective marketing tactics aimed at expanding your online audience hinge on precisely targeting your audience.
For instance, consider selling a novel smartphone case that necessitates removal during charging. In this scenario, market research serves to ascertain if there's demand for such an accessory and the underlying reasons. Is it primarily due to concern over phone damage, or could there be other motivating factors? If so, how can we persuade potential customers otherwise?
Conclusion
In conclusion, outsourcing marketing services streamlines operations and boosts efficiency. Key areas like content creation, strategy, email marketing, marketing operations, and market research are often outsourced to harness specialized expertise. This strategic approach enables businesses to concentrate on core strengths while effectively engaging their audience and staying competitive in the digital era.